About the CPD course
This course will enable you to understand and identify hazardous substances and the related legal requirements of COSHH as outlined in the Control of Substances Hazardous to Health Regulations 2002 (COSHH). You will learn how to perform COSHH risk assessments which control measures to implement to manage the risks that hazardous substances can cause and the responsibilities of both employers and employees.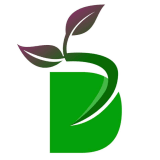 SeedL
SeedL power the learning for business and our partners clients across 54 countries. We offer business solutions and consumer products which help SeedL users learn new skills, perform better in their job and ultimately make them and their employers more successful. We believe employees that benefit from flexible working, coupled with global organisations that operate in multiple locations, deserve consistent access to LIVE learning wherever they may be.
Get industry-related content straight to your inbox
Thank you for subscribing