About the CPD course
Through this Fire Safety course; you will gain insights into workplace fire hazards and the appropriate safety protocols to mitigate them. You will learn the most common causes of fires and so how to avoid them; essential fire safety provisions as well as why adhering to emergency protocols and procedures is so important.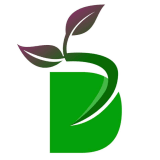 SeedL
SeedL power the learning for business and our partners clients across 54 countries. We offer business solutions and consumer products which help SeedL users learn new skills, perform better in their job and ultimately make them and their employers more successful. We believe employees that benefit from flexible working, coupled with global organisations that operate in multiple locations, deserve consistent access to LIVE learning wherever they may be.
Get industry-related content straight to your inbox
Thank you for subscribing