About the CPD course
The Parent SEN Advocacy Training Programme prepares parents to become trainee advocates to support themselves or others with the SEN process; including Tribunal appeals. Each lesson will be delivered by our Specialist SEN Advocate; Sean Bowers and will cover such things as: Dealing with issues when the child/young person does not have an EHCP; Applications to the LA; EHCPs & Enforceability; Annual Reviews; Subject Access Requests/GDPR; Formal complaints procedures (LGO and the Judicial reviews); Appealing to the SEN Tribunal; from lodging the appeal to attending the hearing.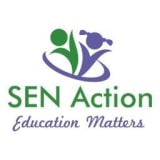 SEN Action
SEN Action is a specialist advocacy firm offering specialist support and representation nationwide to parents with children with special educational needs (SEN) and Young People with SEN. Our main area of service involves supporting and representing our clients who have appealed to the Special Educational Needs and Disability Tribunal (SEN Tribunal/ SENDIST). We are based in Chippenham, United Kingdom.
Get industry-related content straight to your inbox
Thank you for subscribing