About the CPD course
Food Safety/Hygiene is a one-day course; it is required by anyone who works in any catering establishment; the guided learning hours are 6; which can be over a full day; or at client's premises spread over two or three days.
CPD Provider
Skill Matters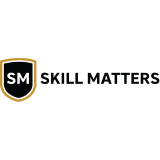 Skill Matters
"We are a pioneering team of educators, committed to simplifying your journey to greater career opportunities." Opportunities mean nothing to those who are not ready for it. That's why we strive hard to provide you with the right training, for the right prospects. Just like you, your requirements are also unique. Our carefully curated training and licensing services in the Hospitality & Security sectors are designed to address a wide array of certifications. Be it that of an individual seeking to further extend their career prospects, or a corporation looking to efficiently improve its security vertical.
More CPD courses by Skill Matters
Skill Matters
EFAW is required by all security guards; the training will cover the legal aspects of EFAW and the p...
Get industry-related content straight to your inbox
Thank you for subscribing