About the CPD course
Performance marketing has given us the opportunity to pay for results: as opposed to paying for marketing: based on expectations: or what we think might happen. It has now advanced from the original CPC (Cost per click) and CPM (Cost per 1000 impressions) pricing models: and we can now pay for additional actions such as cost per lead: cost per view: cost per engagement: and so much more. Performance- based marketing has enabled a way to invest your money with the guarantee that you will receive a return on your investment: something that marketers have craved for a long time.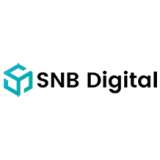 SNB Digital
We have worked with a spectrum of clients in varying industry sectors including manufacturing and engineering, legal services, education, financial services, software, retail, digital and construction. Our aim is to help companies create or improve their online presence whilst ensuring they hit targets, increase brand recognition, attract new customers, avoid high outgoing costs and increase profits.
More CPD courses by SNB Digital
SNB Digital
This course is designed to introduce you to the world of digital marketing: and will help you immers...
Get industry-related content straight to your inbox