About the CPD course
Identifying different types of support when it comes to welfare benefits and housing can be challenging with so many different types of immigration statuses currently in the UK. From people with Refugee Status to the EU Settlement Scheme this course gives you the tools to be able to navigate the complex immigration system and make sure people from all backgrounds are getting the support they may be entitled to.
CPD Provider
Society Matters CIC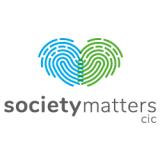 Society Matters CIC
Society Matters CIC is a social enterprise and the trading subsidiary of local charity Citizens Advice Gateshead. Our highly acclaimed, quality endorsed training courses and workshops have been designed to help professionals involved in welfare support to have a much clearer understanding of the social welfare issues being faced by the people they work with every day, including the complexities of welfare benefits and housing.
Get industry-related content straight to your inbox
Thank you for subscribing