About the CPD course
This course is structured in 3 parts: 1) Understanding debt: What are the main causes of debt?; Different types of borrowing; Interest rates; APR & Credit Reports. 2) Managing money to prevent debt: Practical methods of budgeting; Trigger points for re-budgeting to avoid debt; Switching suppliers / smart meters; Alternative spending; Sources of additional income; In-work benefits. 3) Responding to debt: The difference between a non-priority and priority debt; Reasons behind and consequences of not engaging with creditors; The process of credit negotiation; Last resort measures.
CPD Provider
Society Matters CIC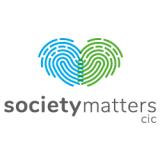 Society Matters CIC
Society Matters CIC is a social enterprise and the trading subsidiary of local charity Citizens Advice Gateshead. Our highly acclaimed, quality endorsed training courses and workshops have been designed to help professionals involved in welfare support to have a much clearer understanding of the social welfare issues being faced by the people they work with every day, including the complexities of welfare benefits and housing.
Get industry-related content straight to your inbox
Thank you for subscribing