About the CPD course
Would you know what to do if you witnessed someone being harassed? How would you respond if you saw a young child travelling alone late at night? Safeguarding on Our Network is a bespoke eLearning course which provides a foundation of knowledge for all colleagues on how to recognise and respond appropriately to safeguarding concerns. The course has been created with input from a cross-organisational working group with relevant experience and is designed to help colleagues identify different types of safeguarding concerns they may see and what appropriate action they should take.
CPD Provider
Southeastern Trains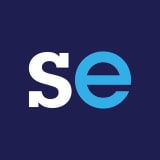 Southeastern Trains
Southeastern Trains offer a range of rail services and training.
More CPD courses by Southeastern Trains
Southeastern Trains
At Southeastern; we pride ourselves in running our services to the safest standards; ensuring that '...
Get industry-related content straight to your inbox
Thank you for subscribing