About the CPD course
Early Help Assessment training is for practitioners working with children; young people and families in St Helens who are in need of early help and co-ordinated intervention. Following the completion of training practitioners will have access to the St Helens EHM system; be able to complete an Early Help Assessment; be aware of our collective responsibility for delivering Early Help; and recognise why Early Help is so important.
CPD Provider
St Helens Council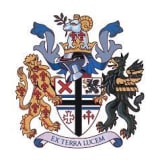 St Helens Council
St Helens Council is the local authority of the Metropolitan Borough of St Helens in Merseyside. It is a metropolitan district council, one of five in Merseyside and one of 36 in the metropolitan counties of England, and provides the majority of local government services in St Helens.
More CPD courses by St Helens Council
St Helens Council
Full day training designed for practitioners who currently or are expected to carry out the Lead Pro...
Get industry-related content straight to your inbox
Thank you for subscribing