About the CPD course
Training including practical tests developing the skills needed to pipette both accurately and precisely. Details of how the user can affect the outcome of pipetting using incorrect techniques.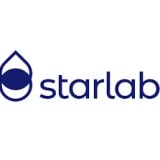 STARLAB
We are "Passionate for Science" since 1998. Our product portfolio specializes in the field of Liquid Handling Technology and laboratory products. Our product portfolio includes laboratory consumables such as pipette tips, single and multi-channel pipettes, cell culture, tubes, PCR consumables, nitrile and latex gloves, and benchtop equipment for general laboratory use. Our products and services are in daily use at research institutions in biological and medical institutes, universities and hospitals, as well as in companies in the life sciences.
Get industry-related content straight to your inbox
Thank you for subscribing