About the CPD course
This online flash photography course is designed to help anyone who wants to work as a photographer or improve their photographic skills. This course will help you make decisions regarding lighting and ambience to gain perfection in photography. This professional course will also help you manage location; surface; and tools as per the photoshoot requirements. This course will also help you learn about the challenges you have to face while taking pictures and how you can overcome them with your knowledge. This course will also give you a good understanding of the equipment required to enhance your photographic skills. By the end of the course; you will have theoretical and practical knowledge of flash photography and also help you develop the skills and understanding required to become a professional photographer.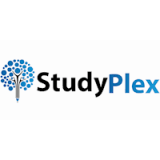 Study Plex
Study Plex is a company focused on providing a range of learning and development opportunities, to entertain and educate our learner base through the use of modern learning technology. We work with a range of instructors who have a serious passion for delivering their industry experience and providing invaluable training opportunities. Our goal is simple – to provide excellent quality training materials, presented in the most engaging and informative way possible. This, we feel, is the path to providing genuine knowledge which can then be practically applied in the real world.
Get industry-related content straight to your inbox