About the CPD course
This graphic designer online course is suitable for those who want to master the working of Photoshop layers; the basics of Photoshop and graphics; and the process to make images stand out in Photoshop. This course will guide you in understanding photo editing; manipulation in Adobe Photoshop; and the basics of Adobe Photoshop. You will also learn the application of the elements and principles of visual design; information hierarchy; and much more. By the end of this course; you will have knowledge in creating shapes in Photoshop; how to add and use text in Adobe Photoshop and have a basic understanding of the process to create logos and branding packages.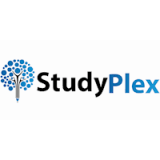 Study Plex
Study Plex is a company focused on providing a range of learning and development opportunities, to entertain and educate our learner base through the use of modern learning technology. We work with a range of instructors who have a serious passion for delivering their industry experience and providing invaluable training opportunities. Our goal is simple – to provide excellent quality training materials, presented in the most engaging and informative way possible. This, we feel, is the path to providing genuine knowledge which can then be practically applied in the real world.
Get industry-related content straight to your inbox