About the CPD course
This online course is designed for those who want to learn HIIT in detail; understand steps to design HIIT workout; and learn the right warm-up and cool-down routine. This online course will walk you through the complete home HIIT workout and help you progress with your HIIT workouts smoothly. You will learn how to do different exercises such as jumping jacks; burpees; bodyweight squat; butt kicks; superman; side lunge with a twist; and much more. This interactive course will give you a broad understanding of calorie intake; macronutrients; how much protein should be consumed and several other diet tips and techniques. By the end of the course; you will have some knowledge in workout planning and designing; the type of fitness exercises; and how to customise the diet for clients.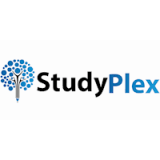 Study Plex
Study Plex is a company focused on providing a range of learning and development opportunities, to entertain and educate our learner base through the use of modern learning technology. We work with a range of instructors who have a serious passion for delivering their industry experience and providing invaluable training opportunities. Our goal is simple – to provide excellent quality training materials, presented in the most engaging and informative way possible. This, we feel, is the path to providing genuine knowledge which can then be practically applied in the real world.
Get industry-related content straight to your inbox