CPD Courses
An Introduction to Ballistic Protection Standards – Doorsets
Training Course • Surelock McGill Group
About the CPD course
Join the Surelock McGill Group as they take you through an introduction to the world of ballistic protection standards. Backed by over sixty years of designing and manufacturing security solutions: the Surelock McGill Group pride themselves on being industry leaders: who comprehensively test their products to a wide range of internationally recognised standards. This Introduction to Ballistic Protection Standards will be run by Chad Dunton (Group Quality: Technical Standards: Design and Accreditation Manager) and Peter Hitt (Group Products and Standards Specialist).
CPD Provider
Surelock McGill Group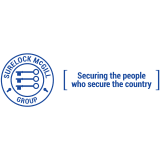 Surelock McGill Group
The Surelock McGill Group has for over sixty years been recognised as a global leader in providing high level protection solutions against forced entry, blast and ballistic threats, fire containment and life-safety egress. Intensive research and development underpins the design and manufacture of our high security locking & door solutions for a demanding, and highly sensitive market. We pride ourselves in a huge range of accreditation to many international security and safety standards.
More CPD courses by Surelock McGill Group
Surelock McGill Group
This presentation; hosted by the Surelock McGill Group; will focus on some of the more prominent Lif...
Surelock McGill Group
In this presentation: the team at the Surelock McGill Group will be exploring the world of explosive...
Get industry-related content straight to your inbox
Thank you for subscribing