About the CPD course
Menopause directly affects over 50% of the population; the impact of menopause in the workplace can be significant. All employees need to know about menopause to create menopause confident organisations. This course identifies what menopause is; the different symptoms experienced and different treatment options. It describes why menopause is important in the workplace; including information about reasonable adjustments and applicable workplace legislation. It will help you create an action plan for menopause in your workplace.
CPD Provider
Talking Menopause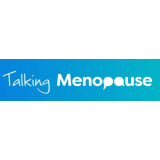 Talking Menopause
Talking Menopause focuses on engaging and leading positive menopause discussions, awareness and support across all levels of employees through tailored, interactive programmes aligned with each organisation's culture, resulting in menopause-confident working environments. Menopause can have a significant impact on attendance and performance in the workplace. Around 50% of women have been reported as finding work difficult due to their menopausal symptoms.
Get industry-related content straight to your inbox
Thank you for subscribing