About the CPD course
Written for neurotypicals to see the world through the eyes of an autistic adult.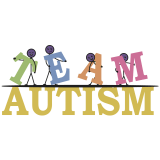 Team Autism
AUTISM AFFECTS AT LEAST 1 in 100 people and this figure is rising. Cumbria's population is approx. 500,000. Cumbria County Council (2020) figures show that there are 5,353 Adults in Cumbria with Autism, but fewer are known to Services. We are here to help autistic adults with autism as their main support need we can also provide help and advice to families of autistic adults.
More CPD courses by Team Autism
Team Autism
Written by autistics; for autistics; to learn about their autism. This training program that is also...
Get industry-related content straight to your inbox
Thank you for subscribing