About the CPD course
Instagram Foundations is an online course that helps people to upskill; return to work; change careers or start a business by leveraging the magic of social media. This course is focused on a one week period of learning; which is divided into two groups of lessons: Lessons 1 to 4: Learn the 4 Essential Foundations of Instagram; Lessons 5 to 7 Learn the first 3 Expert Foundations of Instagram. Following the completion of the lessons; participants have the option to answer a quiz based assessment to demonstrate their knowledge and achieve CPD certification; which they can use and implement their learning.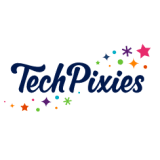 TechPixies
We offer Self-Paced, Group Online and Face to Face Courses.
Get industry-related content straight to your inbox