About the CPD course
Learn the skills so your mind does not stop you. Preventing your mind from holding you back.
CPD Provider
The Awareness Key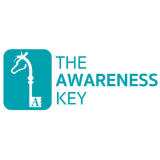 The Awareness Key
Imagine being able to navigate all the curveballs the universe inevitably throws at you throughout your life? Imagine now that you are not only able to catch those curveballs, but you do so with a 'can-do' attitude, bags of energy, and a laser-focused clarity. Here at The Awareness Key, that's exactly what I help you do. It sounds simple doesn't it? Except we all know it's not! I'm Harry, and my unique series of workshops and programmes are designed to develop, fortify and support confidence, self-esteem, problem solving and stress management through learner-inspired, hands-on experiences in a natural setting.
Get industry-related content straight to your inbox