About the CPD course
The BRIDGE academy completed two waves of the Mentor program. The Curriculum was developed in accordance with the ISPAD guidelines and the program received endorsement by ISPAD. The program is planned to train diabetes paraprofessionals; dieticians; Pharmacist/ Clinical pharmacist; Psychologists and diabetes educator; helping them to provide structured evidence-based education for people living with type 1 diabetes. The program is delivered in delivered in Arabic language. The Advanced Mentor plus program will consist of 4 workshops addressing different aspects including: Nutritional Management of diabetes workshop; Psychiatry workshop; Technology and recent trends in diabetes; Communication and Presentation skills; human development.
CPD Provider
The Bridge Academy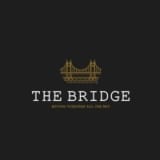 The Bridge Academy
The Bridge Diabetes Academy aims to bridge Diabetes gaps and moving together all the way to optimize diabetes care. Our mission is to elevate and develop the standard of care among patients with diabetes through two fundamental arms: one for training of HCPs, patients and caregivers and another for research & studies.
Get industry-related content straight to your inbox
Thank you for subscribing