CPD Courses
Risk Management in Healthcare: Focusing on the Infection Control Framework
Training Course • The Compass Health Consultancy
About the CPD course
This course is designed for novice to intermediate healthcare professionals; emphasizing risk management within the context of infection control. It equips participants with vital risk management skills and knowledge for identifying and effectively managing healthcare-related risks; all within the framework of international guidelines and recommendations. This accredited course provides valuable insights; best practices; and practical tools to excel in risk management; enabling participants to apply these principles to Infection Control Programs across diverse healthcare projects and departments.
CPD Provider
The Compass Health Consultancy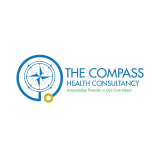 The Compass Health Consultancy
The Compass Health Consultancy is pioneering in consulting, training and coaching of healthcare professionals and organizations across the Middle East and Africa. We understand the complex challenges that healthcare providers are facing daily across all care settings; therefore, we offer our unique Safe Care Excellence Blueprint to elevate the healthcare standards, practices, compliances and deliver values. Our team works closely with you to champion your vision by listening first and then applying their expertise.
Get industry-related content straight to your inbox
Thank you for subscribing