About the CPD course
This course is designed for personnel who have previous authorisation up to 15kV; who wish to extend their authorisation level to enable them to operate on (indoor) 33kV systems. The course focuses on the practical element of switching and is predominantly workshop based. This course should be undertaken as an augmentation to the S4 (or similar) full authorisation course.
CPD Provider
The Faraday Centre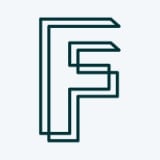 The Faraday Centre
The Faraday Centre is a privately-owned international training company based in North East England. Upholding over 30 years' experience, we specialise in providing comprehensive high and low voltage electrical safety training either at our purpose-designed facilities or at our clients' sites, in the UK and worldwide. Our highly experienced, multi-skilled lecturers offer an effective combination of theoretical understanding and practical hands-on learning experiences using industrial equipment to provide engineers with the knowledge and skills required to carry out specialised jobs in a safe way that's in accordance with industry standards.
Get industry-related content straight to your inbox
Thank you for subscribing