CPD Courses
Anti-social behaviour - Local authority and police partner powers
Online Course • The National Training Academy
About the CPD course
The Anti-social Behaviour Crime and Policing Act 2014 has placed significant emphasis on the importance of partnership working between social landlords; the police and local authorities. To get the best out of this new approach housing providers need to understand the range of solutions available to all parties and how they should work in co-ordination with them. This course is for managers; team leaders and officers who will be working with partner organisations on crime and disorder and other anti-social behaviour panels.
CPD Provider
The National Training Academy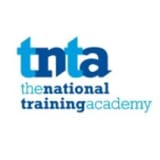 The National Training Academy
The National Training Academy provides online solutions to individuals and businesses of all sizes; including the social housing sector, voluntary and community sector and the public and private sector. Recently commended by Staffordshire Chamber of Commerce in their science, technology and innovation category for 2016 business awards. In addition we offer consultancy and in-house training.
Get industry-related content straight to your inbox
Thank you for subscribing