CPD Courses
Arrears prevention – Pre-tenancy positive practice models
Online Course • The National Training Academy
About the CPD course
Working proactively to build clear expectations around prompt and regular rent payment starts from the day you meet a prospective tenant; and carries through to the sign-up phase. Work done at the commencement of the relationship will pay dividends later in reducing default and avoiding expensive court action in the majority of cases. This course is for officers; team leaders and managers in income management who wish to apply the latest positive practice models in arrears prevention and good customer management.
CPD Provider
The National Training Academy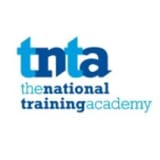 The National Training Academy
The National Training Academy provides online solutions to individuals and businesses of all sizes; including the social housing sector, voluntary and community sector and the public and private sector. Recently commended by Staffordshire Chamber of Commerce in their science, technology and innovation category for 2016 business awards. In addition we offer consultancy and in-house training.
Get industry-related content straight to your inbox
Thank you for subscribing