About the CPD course
Asbestos is a hazardous substance; every year over 4;500 people die from asbestos related diseases; such as lung cancer. Anyone likely to disturb or damage asbestos containing materials must be aware of the dangers and know what procedures to follow. Our asbestos awareness (category A) training will help you to understand where asbestos can be found; the risks associated with it and how to reduce the risk of asbestos fibres being released. If you plan to carry out work which will knowingly disturb or damage asbestos; you will require a higher level of training (category B or C).
CPD Provider
The National Training Academy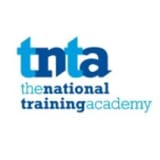 The National Training Academy
The National Training Academy provides online solutions to individuals and businesses of all sizes; including the social housing sector, voluntary and community sector and the public and private sector. Recently commended by Staffordshire Chamber of Commerce in their science, technology and innovation category for 2016 business awards. In addition we offer consultancy and in-house training.
Get industry-related content straight to your inbox
Thank you for subscribing