About the CPD course
In the current economic climate; every penny counts. Disrepair is traditionally an area of significant spend for social housing providers. A critical element in keeping costs down is to minimise the risk of disrepair claims against the landlord. You and your organisation will benefit from the knowledge and confidence gained from this course; helping you to protect your reputation and resources. This course is for officers; team leaders and managers within repairs; housing and asset management teams.
CPD Provider
The National Training Academy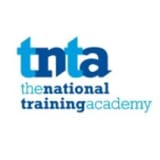 The National Training Academy
The National Training Academy provides online solutions to individuals and businesses of all sizes; including the social housing sector, voluntary and community sector and the public and private sector. Recently commended by Staffordshire Chamber of Commerce in their science, technology and innovation category for 2016 business awards. In addition we offer consultancy and in-house training.
Get industry-related content straight to your inbox
Thank you for subscribing