About the CPD course
Equality and diversity in the workplace and wider society is governed by The Equality Act 2010. This is the law which bans unjust or prejudicial treatment and helps achieve equal opportunities; promotes diversity and sets out what is classed as discrimination. This essential course enables staff to fully appreciate how to embed equality principles in their day-to-day work. It is suitable for all staff; irrespective of experience or seniority.
CPD Provider
The National Training Academy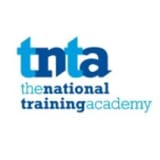 The National Training Academy
The National Training Academy provides online solutions to individuals and businesses of all sizes; including the social housing sector, voluntary and community sector and the public and private sector. Recently commended by Staffordshire Chamber of Commerce in their science, technology and innovation category for 2016 business awards. In addition we offer consultancy and in-house training.
Get industry-related content straight to your inbox
Thank you for subscribing