CPD Courses
Food safety and hygiene in catering level 2
Online Course • The National Training Academy
About the CPD course
EU Regulation 852/2004 Hygiene for Foodstuffs requires food businesses to ensure that staff who handle food are supervised; instructed and trained in food hygiene and safety in a way that is appropriate to the work they do. Food hygiene/safety training means that staff have an understanding of and are trained in recognising the conditions and measures necessary to ensure the safety of food from production to consumption. This course is aimed at anyone who handles food and drink within a catering/ hospitality environment; including; restaurants; schools; colleges; fast food/takeaway outlet; luncheon clubs; bars; cafes; etc. Whether it be in a paid or unpaid (volunteer) position.
CPD Provider
The National Training Academy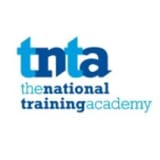 The National Training Academy
The National Training Academy provides online solutions to individuals and businesses of all sizes; including the social housing sector, voluntary and community sector and the public and private sector. Recently commended by Staffordshire Chamber of Commerce in their science, technology and innovation category for 2016 business awards. In addition we offer consultancy and in-house training.
Get industry-related content straight to your inbox
Thank you for subscribing