About the CPD course
The Housing Regulator requires all social housing providers to offer residents 'a wide range of opportunities to influence and be involved in the making of decisions around how housing related services are delivered'. How do you meet that challenge; and what are the key outcomes; mechanisms and measurements that characterise an excellent resident involvement programme? This course is for executive team members; managers; team leaders and officers who wish to establish an outstanding resident involvement process or benchmark their existing service.
CPD Provider
The National Training Academy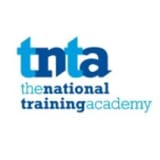 The National Training Academy
The National Training Academy provides online solutions to individuals and businesses of all sizes; including the social housing sector, voluntary and community sector and the public and private sector. Recently commended by Staffordshire Chamber of Commerce in their science, technology and innovation category for 2016 business awards. In addition we offer consultancy and in-house training.
Get industry-related content straight to your inbox
Thank you for subscribing