About the CPD course
The collection and storing of excessive numbers of belongings significantly affects a resident's ability to live in their home. It creates a fire risk in over 70% of cases and often appears to be an intractable management problem. A clear understanding of the principal characteristics of hoarding behaviour is necessary before developing a management strategy to address its consequences; and prevent repetition. This course transitions from understanding to identifying key elements for a management strategy. It provides a way forward through the legal process if a voluntary approach has not produced the necessary improvement. Managers; team leaders and frontline staff will benefit from the learning offered by this course.
CPD Provider
The National Training Academy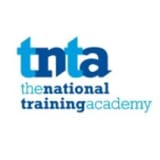 The National Training Academy
The National Training Academy provides online solutions to individuals and businesses of all sizes; including the social housing sector, voluntary and community sector and the public and private sector. Recently commended by Staffordshire Chamber of Commerce in their science, technology and innovation category for 2016 business awards. In addition we offer consultancy and in-house training.
Get industry-related content straight to your inbox
Thank you for subscribing