About the CPD course
Modern working practices have significantly increased the number of staff working remotely. Ensuring this change is managed safely and in accordance with best practice requires a planned programme incorporating risk analysis; skills building; a knowledge of available technology and clear protocols and procedures. This course is for all supervisors; managers responsible for the welfare of staff who periodically or generally work on their own within your office or remotely for some or the whole of their normal working week.
CPD Provider
The National Training Academy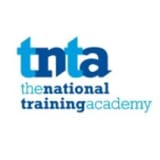 The National Training Academy
The National Training Academy provides online solutions to individuals and businesses of all sizes; including the social housing sector, voluntary and community sector and the public and private sector. Recently commended by Staffordshire Chamber of Commerce in their science, technology and innovation category for 2016 business awards. In addition we offer consultancy and in-house training.
Get industry-related content straight to your inbox