About the CPD course
We are all at risk from manual handling injuries. Manual handling injuries account for over a third of all workplace accidents reported each year. This manual handling for employees' course explores how the law protects you as an employee and what to expect from your employer. This course explores common hazards; risks and risk reduction; completing a TILE assessment and manual handling techniques. It will provide you with practical information and guidance which will reduce the risk of you suffering from injuries associated with manual handling.
CPD Provider
The National Training Academy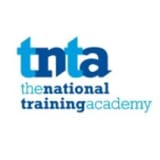 The National Training Academy
The National Training Academy provides online solutions to individuals and businesses of all sizes; including the social housing sector, voluntary and community sector and the public and private sector. Recently commended by Staffordshire Chamber of Commerce in their science, technology and innovation category for 2016 business awards. In addition we offer consultancy and in-house training.
Get industry-related content straight to your inbox