About the CPD course
There are over 164;000 registered charities in England and Wales; each one requiring a committee. Good governance is essential for all voluntary or community organisations; ensuring that legal requirements are met and to provide the organisation with direction and focus. This course is aimed at current and potential committee members/trustees within the voluntary and community sector. The skills and understanding developed will ensure your board functions effectively and efficiently.
CPD Provider
The National Training Academy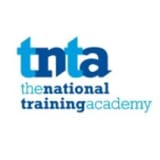 The National Training Academy
The National Training Academy provides online solutions to individuals and businesses of all sizes; including the social housing sector, voluntary and community sector and the public and private sector. Recently commended by Staffordshire Chamber of Commerce in their science, technology and innovation category for 2016 business awards. In addition we offer consultancy and in-house training.
Get industry-related content straight to your inbox
Thank you for subscribing