About the CPD course
The importance of safeguarding children cannot be over-emphasised. All organisations with staff/volunteers who have contact with families; children or carers must develop a systemic awareness of the key issues; responsibilities and boundaries and embed this understanding in their service delivery. This course is for all staff/volunteers whose work brings them directly into contact with children; families or carers; and for managers and team leaders responsible for supervising and supporting in their day-to-day work.
CPD Provider
The National Training Academy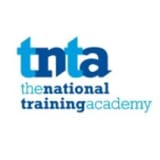 The National Training Academy
The National Training Academy provides online solutions to individuals and businesses of all sizes; including the social housing sector, voluntary and community sector and the public and private sector. Recently commended by Staffordshire Chamber of Commerce in their science, technology and innovation category for 2016 business awards. In addition we offer consultancy and in-house training.
Get industry-related content straight to your inbox
Thank you for subscribing