CPD Courses
An Introduction to Splashpads and Operating Systems – Seminar
Seminar • The Splash by Kingcombe Stonbury
About the CPD course
Splashpads are exciting interactive water play spaces. We will help you understand the requirements and things to look out for when planning a splash pad. This course runs through from start to finish of a project from planning locations to choosing the system that fits best. We inform you of these requirements so you are more prepared when discussing water play spaces with customers.
CPD Provider
The Splash by Kingcombe Stonbury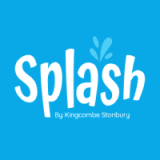 The Splash by Kingcombe Stonbury
Our Goal is to create fun, exciting and safe experiences with water. We do that by designing and building bespoke splash pads for all ages and abilities to interact with. We focus on each design individually, so each project is unique to its users. From themed adventure parks to architectural dancing jets we can cover all areas when it comes to water play.
Get industry-related content straight to your inbox
Thank you for subscribing