About the CPD course
Good leadership starts with building a trust culture in your team. Here; we show you how to create a working environment that makes the most of everyone's skills.
CPD Provider
THRIVE Learning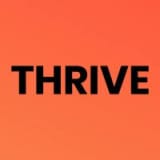 THRIVE Learning
THRIVE LXP is the next gen learning experience platform that helps teams innovate training, improve communication and increase employee engagement. We use next generation technology to empower busy businesses to continuously learn, upskill and thrive at work. Our LXP (Learning Experience Platform) and Elearning Catalogue of 180+ microlearning modules are already helping teams around the world upskill, communicate and collaborate, including Sky, DECIEM, IWG plc, Nandos, Morrisons, Moonpig, Ted Baker and Zoopla.
Get industry-related content straight to your inbox