About the CPD course
TitleSplit.com provides training to property professionals who work with property investors, i.e. Solicitors, Financial Advisors, Accountants, Surveyors, Planning consultants and to UK and International property investors on how to implement the title splitting strategy (freehold–leasehold) to create cash flow and long-term equity growth. A practical and dynamic program combining legal and real-life experience. It is for professionals, experienced landlords and developers looking to create higher income and equity. Ambitious, newly trained property entrepreneurs. Property investors who know they need to protect their long-term portfolio values. Savvy investors who are looking to diversify their asset portfolio.
CPD Provider
Title Split Limited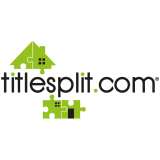 Title Split Limited
Title Split is the UK's leading advanced property training company providing training and support to UK and International investors on how to utilise title splitting to build a portfolio. Applying the title splitting strategy both legally and practically to sub divide buildings and land ( also referred to as freehold – leasehold). To create cash flow and long-term equity growth as a hold and sell strategy.
Get industry-related content straight to your inbox
Thank you for subscribing