About the CPD course
Online Safe Moving & handling outlines the potential risks and costs associated with poor lifting techniques within the workplace. It also explored the employer's responsibility to provide adequate equipment and an overall safe working environment. Candidates will learn the importance of risk assessments; control measures and correct lifting technique on tasks.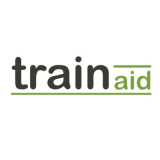 Train Aid
At Train Aid we pride ourselves on delivering professional and personable training courses. We put a large emphasis on the practical elements of training and appreciate the positive impact of a fun and enjoyable learning environment. We are industry specialists in first aid, teaching and assessing, paediatric provision and health and safety.
Get industry-related content straight to your inbox
Thank you for subscribing