About the CPD course
Asbestos is a group of silicate minerals; a hazardous substance that can cause serious ill-health or become life-threatening to anyone who is severely exposed to it. Working with it requires individuals to follow appropriate health and safety procedures due to asbestos releasing dust or fibres that can cause that ill-health.
CPD Provider
Training Express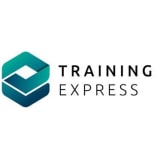 Training Express
We believe in empowering people by giving them the opportunity to expand and expand their knowledge and skills, as well as provide the support they need to achieve goal. With thousands of classes and a team doing all they can to help you, you can be sure that you will not find a better online course provider. We want to work with you to make sure you get the best experience and results from your education.
Get industry-related content straight to your inbox