About the CPD course
This course has been designed for educators to promote learning in individuals who require additional support in order to effectively participate and meet the learning objectives in their education system. These disabilities may be physical; emotional; sensorial or cognitive in nature and so this course will aid teachers and stakeholders in the educational sector towards bridging the gap created by these disabilities to give the special needs child a leverage in educational pursuit.
CPD Provider
Transaid Consulting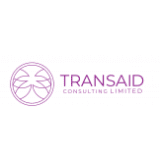 Transaid Consulting
At Transaid, we specialize in custom-tailored courses and programs designed to boost innovation, effectiveness, and productivity for both organizations and individuals. Whether you need online or on-site training, our services encompass Human Resource Consulting, Sales Advisory, Skill Acquisition, Entrepreneurship Development, ICT, and Systematic Church Growth. Our diverse course offerings include Special Education Needs, Effective Classroom Management Techniques, Guidance and Counselling, and General HSE. Let us partner with you to ensure adaptability and growth in our ever-changing world.
Get industry-related content straight to your inbox
Thank you for subscribing