About the CPD course
At Tuli; we have built an accredited and certified phlebotomy course to train candidates in the core skills and knowledge necessary to be able undertake phlebotomy. The course covers all of the competencies set out in CHS132 (National Occupational Standard for Phlebotomy); ideal for beginners with no prior phlebotomy experience. The course is delivered by trained clinicians or phlebotomists and is comprised of three parts: theory (4 hours); in-person training using simulation equipment (6.5 hours) and post course exam (0.5 hour).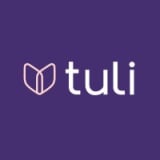 Tuli Health
Helping independent pharmacies to transform into diagnostic centres. We make health tests from top labs available at your trusted local pharmacy.
Get industry-related content straight to your inbox
Thank you for subscribing