About the CPD course
In this Beginner UX Design Course; you will learn user experience fundamentals and master the design process with a user-centred approach. In addition; we will equip you with all the right the tools and methodologies. As a result; this course can allow you to succeed as a UX designer.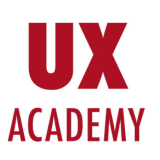 UX Academy
The main thing to know about us is that we are a community of experienced creators and innovators working to deliver the best online UX Design programs. Our team is composed of a mix of tech-savvy people, entrepreneurs, user experience experts, innovators, and highly educated professionals striving to deliver meaningful user experience design training courses based in London. We help develop and improve the skills in the community working in UI, UX & Voice Design, with in-person and practical training, enhancing them to tackle greater challenges.
More CPD courses by UX Academy
UX Academy
Whether you have completed our Beginner course or already have some knowledge of UX you can join us...
UX Academy
Develop your feature or start-up idea and transform it into a product and ultimately a business. Thi...
Get industry-related content straight to your inbox
Thank you for subscribing