About the CPD course
Moving from the Hospitality Industry into Residential Management can be quite a transition to make. Hospitality is fast paced and you are dealing with guests staying for a short period of time. Where as in residential management; you are dealing with people's homes meaning; guests now become residents and live there full time. In this course we will cover the differences between the hospitality and residential industry along with the procedures and responsibilities that you can expect whilst working as part of the estate management team.
CPD Provider
Verto Training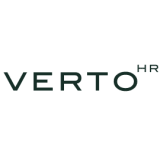 Verto Training
Verto HR provides specialist training and sourcing solutions to the residential property management industry. We can take the hassle out of the HR process by providing a full staffing solution for on-site property management staff. But most importantly we can help you to achieve an engaged, happy workforce. Together with our clients, we manage the full spectrum of site staffing - from a single caretaker to an expansive, multi-skilled team - for some of the UK's largest residential developments.
Get industry-related content straight to your inbox
Thank you for subscribing