About the CPD course
Cayman Island Anti Money Laundering covers Cayman Islands money laundering; terrorist financing; and proliferation financing laws and regulations.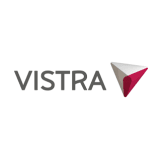 Vistra
At Vistra, we believe your business and your people can make a difference in the world. As a leading corporate service provider and fund administrator, we work with clients who are changing things for the better—whether they're developing new technology, new ways of investing or new ways of working. That's why our work is focused on helping our clients act with confidence and speed to seize opportunity wherever it arises.
Get industry-related content straight to your inbox