CPD Courses
Event Health & Safety Management
Training Course • Wendy Sealy Event Management Consultancy & Hospitality Training
About the CPD course
This course provides guidance on health and safety matters in the event industry. It provides guidance that assists the event manger in operationalising risks management strategies. With the number of parties and organisations involved in staging a single event it becomes difficult to understand where and what (legal) responsibility lies with each party. This complication can lead to potential exposure to liabilities. This course will cover the legal framework for event management and demonstrate how event managers can operationalise their event plans to manage risks and protect visitors; suppliers' staff and themselves in accordance with UK laws and event management industry best practice.
CPD Provider
Wendy Sealy Event Management Consultancy & Hospitality Training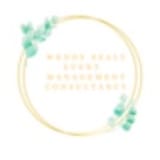 Wendy Sealy Event Management Consultancy & Hospitality Training
We are an event management consultancy specialising in the operational, logistical and safety planning of corporate events, exhibitions, employee team building events, exhibitions, festivals, gala events conferences, parties, and weddings. We specialise in designing theme parties from gala black and white balls to murder mysteries and award ceremonies. We offer support in the development of operations plans, risk assessments and security and crown management planning; lighting and production, staging and venue design. We also offer training for event managers in the management of health and safety, event design, developing sponsorship proposals and revenue management enhancement.
Get industry-related content straight to your inbox
Thank you for subscribing