CPD Courses
Young Money Financial Education Digital Teacher Training - Secondary
Online Course • Young Enterprise
About the CPD course
Complete our free online courses; in your own time and at your own speed… Our engaging eLearning courses are self-paced and take between 1.5-2.5 hours to complete. Along the way you will: Learn how financial education can be made real and relevant to the young people you work with; See where financial education most effectively fits within your curriculum; Discover key tools to assist in the development of financial education; Find out how to access further support and resources to aid financial education delivery; Develop a financial education Action Plan for your own Funded by financial expert Martin Lewis; we offer free; primary focused e-learning courses to help you build the knowledge and confidence to deliver engaging; relevant and age-appropriate financial education.
CPD Provider
Young Enterprise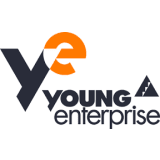 Young Enterprise
As a national charity we motivate young people to succeed in the changing world of work by equipping them with the work skills, knowledge and confidence they need. We work directly with young people, teachers, volunteers, businesses and influencers to build a successful and sustainable future for all young people and society at large. Through our hands-on employability enterprise and financial education programmes, resources and teacher training, we want to significantly reduce youth unemployment, help young people realise their potential beyond education and empower a generation to work and to live.
Get industry-related content straight to your inbox
Thank you for subscribing