About the CPD course
The presentation Outdoor Lighting in Community Housing Projects delves into the pivotal role that outdoor lighting plays in enhancing the quality of life and safety within community housing developments. The presentation also highlights the need for collaboration between urban planners; architects; lighting designers; and community stakeholders to develop lighting strategies that align with the specific needs and cultural context of the community.
CPD Provider
ZG Lighting UK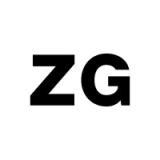 ZG Lighting UK
The Zumtobel Group is an international lighting group with sales offices in over 90 countries and ten plants on three continents. With its brands Thorn, Tridonic and Zumtobel, the Group delights its customers around the world with a comprehensive portfolio of innovative lighting solutions, lighting components and associated services perfectly geared to the needs of the people and the planet. This international strength provides the company with a strategic presence in every major global market, and also contributes to its cultural diversity.
More CPD courses by ZG Lighting UK
ZG Lighting UK
We will explore the vital role of lighting in creating a sustainable office design. We will start by...
ZG Lighting UK
The presentation "Learning and Light" discusses the importance of diverse lighting compositions in e...
ZG Lighting UK
We unveil a roadmap to apply environmentally conscious lighting solutions in industrial settings. Em...
Get industry-related content straight to your inbox
Thank you for subscribing