About the event
The #1 place to meet private equity investors in the Middle East. Now in its 14th year; with insight from top local and international GPs. Connecting local capital and fund managers with international capital and fund managers with a near 1:1 LP:GP ratio. Covering a broad range of alternative investments – a focus on PE and VC but also looking at private debt; real estate and infrastructure
CPD Provider
Informa Connect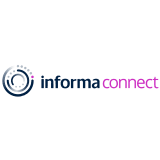 Informa Connect
Informa Connect is the world's leading facilitator of knowledge sharing and business connections. The Informa Connect portfolio provides digital content, memorable face to face experiences, networking, and professional development and learning. Operating in key industry verticals, including finance, life sciences, and technology, we provide the highest-quality content and thought leadership alongside platforms for connecting and collaborating, giving our customers real advantage.
Informa Connect
The Dubai International Project Management Forum (DIPMF) is held under the patronage of...
Informa Connect
The Middle East is making greate strides in the adoption of smart mobility as part of...