About the event
This event will be focused on the EU Whistleblowing Directive. It will include panel with panel discussions and presentations on from our partners/external speakers about how this regulation can affect your organisation directive impacts organisations and what they need to do to comply; whistleblowing programme best practices and ensuring data security. There will also be sessions from our clients on why they implemented a whistleblowing system. Lastly there will be a session on Private Cloud around the most secure way to store data.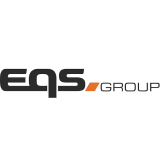 EQS Group
EQS Group is a leading international provider of regulatory technology (RegTech) in the fields of corporate compliance and investor relations. In working with EQS Group, thousands of companies worldwide inspire trust by fulfilling complex national and international disclosure obligations, minimizing risks and communicating transparently with stakeholders. EQS Group was founded in 2000 in Munich, Germany. Today the group employs more than 500 professionals around the globe and has offices in the world's key financial markets.
EQS Group
In this 2-day conference; we bring together compliance and ethics professionals from all over Europe...