About the event
The ATD European Summit connects outstanding learning professionals from home and aborad to discuss strategies; tools and methods for enhancing the strategic position of talent development in your organizations. Network with talent; learning and development and organisational chane professionals from across Europe.
CPD Provider
Informa Connect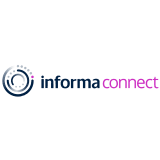 Informa Connect
Informa Connect is the world's leading facilitator of knowledge sharing and business connections. The Informa Connect portfolio provides digital content, memorable face to face experiences, networking, and professional development and learning. Operating in key industry verticals, including finance, life sciences, and technology, we provide the highest-quality content and thought leadership alongside platforms for connecting and collaborating, giving our customers real advantage.
Informa Connect
Africa's leading private equity and venture capital event showcasing Africa's investment potential....
Informa Connect
Putting Japanese private capital centre stage; SuperReturn Japan brings together senior internationa...