About the event
The Dubai International Project Management Forum (DIPMF) is held under the patronage of His Highness Sheikh Hamdan bin Mohammed bin Rashid Al Maktoum; Crown Prince of Dubai and Chairman of Dubai Executive Council. The event is organized by Roads & Transport Authority (RTA) in cooperation with Dubai Electricity & Water Authority (DEWA) and Project Management Institute (PMI). With global economies growing at a massive scale; numerous projects are being launched; managed and operated every year. Project management is instrumental in managing and streamlining the business processes in public and private entities. Bringing you the premier regional and global platform that attracts over 2;200 international attendees; the DIPMF sheds light on Dubai's role in leading the development drive across the region by successfully adopting top-notch international standards in a series of mega projects that have commanded global attention. A strong project management foundation is critical to leverage game changing technologies and solutions in the way businesses; the economy and governments are run. The forum will demonstrate how smart; sustainable and innovative project management practices are executed to ensure successful outcomes.
CPD Provider
Informa Connect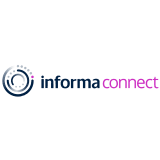 Informa Connect
Informa Connect is the world's leading facilitator of knowledge sharing and business connections. The Informa Connect portfolio provides digital content, memorable face to face experiences, networking, and professional development and learning. Operating in key industry verticals, including finance, life sciences, and technology, we provide the highest-quality content and thought leadership alongside platforms for connecting and collaborating, giving our customers real advantage.
Informa Connect
The Middle East is making greate strides in the adoption of smart mobility as part of...